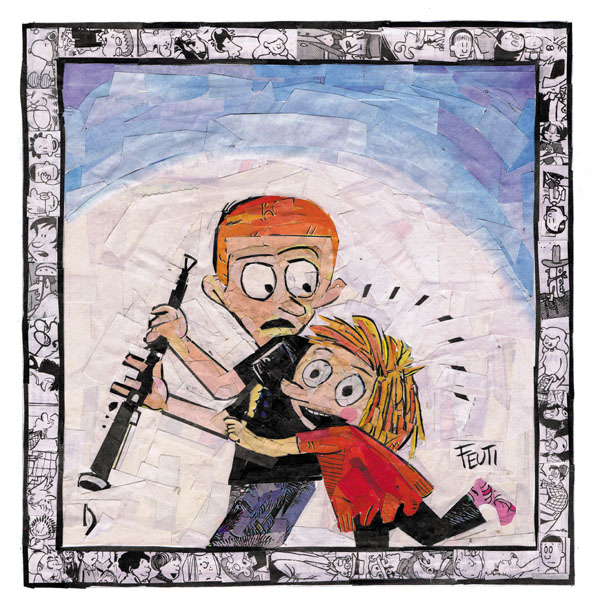 "Alice's Song" | 2011 |Collage
My donation piece for the "Team Cul De Sac" Parkinson's research fundraiser. The collage was made out of newsprint from daily and Sunday comic pages.
____________________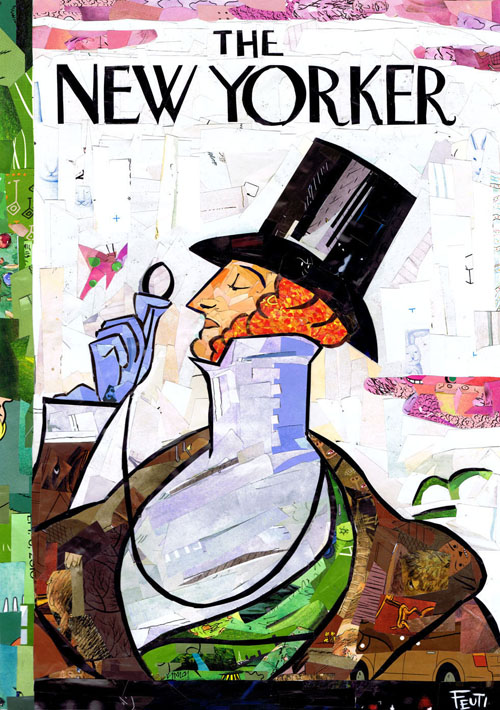 "Eustace Tilley Collage Homage" | 2010 | Collage
Contest entry for "The New Yorker". It was made from about 30 New Yorker magazine covers. The original measures 14 x 11″.